March 24, 2021
German Art Festival and Sale Code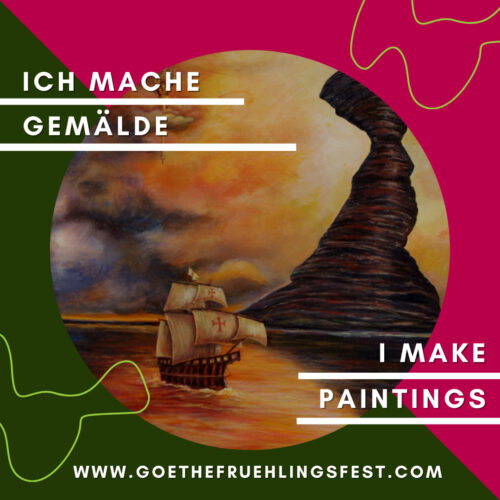 Fine Art South is participating in the 2021 Frühlingsfest Artist Market. It's a virtual art festival! If you are buy art from this website, Fine Art South, as a part of the festival, use the promo code [expired] when you check out. That will give you a 5% discount on the art here, and then 10% of the sale will be donated to the Frühlingsfest's organization.
Frühlingsfest Artist Market is a German festival in the Atlanta area. This info is from their website:
Frühlingsfest will be hosted virtually from March 20 – April 4, 2021

Due to the COVID-19 outbreak and after much consideration for what is in the best interest for our communities, we have decided to host this year's Frühlingsfest virtually. For the first time, Frühlingsfest 2021 will be taking over two weeks: March 20 – April 4, 2021!

About Goethe Frühlingsfest 2021

From March 20th to April 4th, Frühlingsfest vendors will be offering a variety of foods, artworks, and more – all inspired by German culture! Throughout Avondale Estates, Frühlingsfest artists and restaurants can be identified with a German flag inside their shop.

Check out all Frühlingsfest 2021 Avondale Estate's downtown businesses here and Atlanta's participating artists!
There are many excellent artists participating, so be sure to check it out.